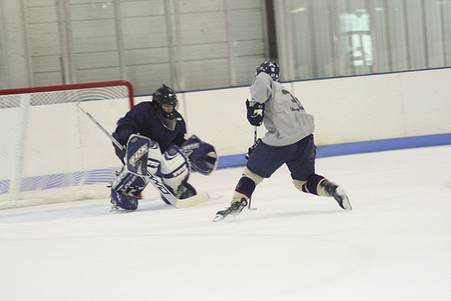 DYNAMIC SKATING / COMPLETE SKILLS PROGRAM


Louis Chabot will travel to your Hockey Association.

Louis will provide a program to meet your specific requirements for your hockey association.
Over the past 36 years Louis has worked directly with numerous hockey associations.
Louis will work with you to determine your program requirements.
Objective: To provide your Association with Professional Hockey Skills Development for the 2016-17 hockey season. Create a challenging and rewarding learning environment for each player involved.
Method of teaching: Ensure that each drill is performed through demonstration and that all players understand how each drill works and what is important to take away as a point of reference. When necessary, each drill will also be corrected and followed up by positive feedback from coach Chabot. Each drill will have a game related theme that is understood by the player to stress the importance of hard work, dedication, and have a direct impact for game time.
Development: This is a brief highlight of the development. Dynamic skating, edge control, and speed development, explosive starts and stops, power turns, puckhandling, passing and receiving, and shooting & scoring.
Coach Chabot & your Hockey Coaches: Coach Chabot will always communicate and work with all your coaches to form a greater understanding and educate the dedicated community that drives your hockey association to success.
Additional Development Services To Choose From:
European off-ice conditioning / Video Analysis of players Coaching seminar / Program Consultation
Further information call or text 978 758-2730.
e-mail:
chabotshs@comcast.net