CHABOT'S GOALTENDING PROGRAM
Specific Training for the Goaltender
Register online instantly / Phone 603 929-4967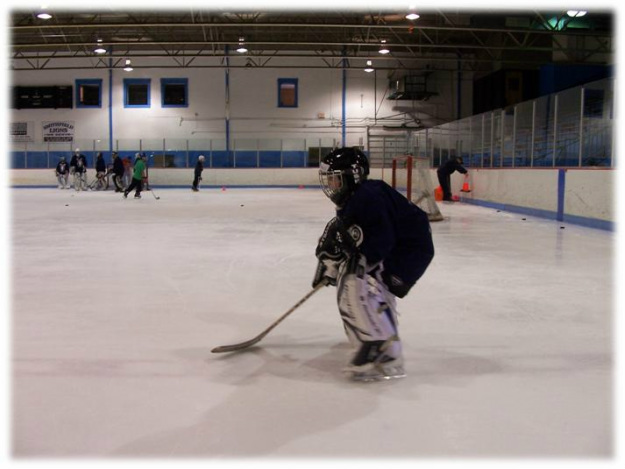 Ages 7-16
Development Highlights

SKATING SKILLS
Specific goalie mobility development

STANCE
Staying Compact as one unit
Speed work in Stance
Recoveries back to Stance
Stick and correct position of Glove

USE OF THE STICK
How and when to Poke-Check ( short & quick poke, extended poke, side poke )
Passing and set up for a Defensemen

REBOUND CONTROL
Learn how to Control rebounds by using stick, chest, blocker, glove, pads
Explosive work in Crease, Balance and Agility drills, Explosive Shuffles and T-Glides

ANGLES and POSITIONING
Squaring to the puck, Ability to fill space, Challenging shooter

CREASE MANAGEMENT
Explosive movement
---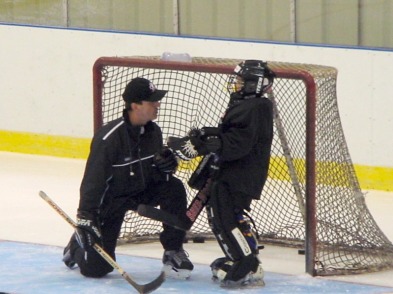 INTENSE AND CHALLEGING STATIONS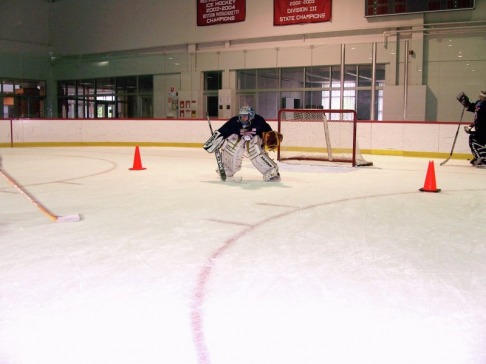 Breakaway situations, explosive recoveries drills, rebound control, wrap arounds, screens and tips, scrambles, reaction drills. All skills taught at Chabot's Goaltending Program will reflect real game situations. Each student
receives individual Professional attention while in the net. Shooters are provided for goalies in all the shooting stations.


---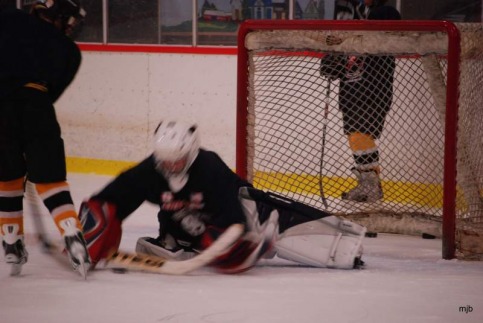 ADDITIONAL HIGHLIGHTS

ON ICE
Time trails competition on Wednesday, goalies compete in their own age group to obtain their best time in several challenging stations.
Shootout competition on Friday Each goalie is challenged with a series of 24 pucks. This competition creates a very competitive enviroment for all goalies !

Screen tarps, white pucks, small pucks, deflection devises add fun to each day on the ice.



---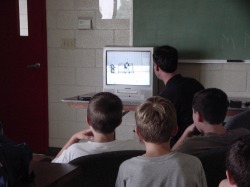 CLASSROOM VIDEO SESSION

You will be filmed and analized frame by frame with a Professional instructor one on one. An image is worth a thousand words.

EVALUATION

A written evaluation will be presented to the s upon completion of the goalie program.






Phone
603 929-4967 BACK TO TOP
---