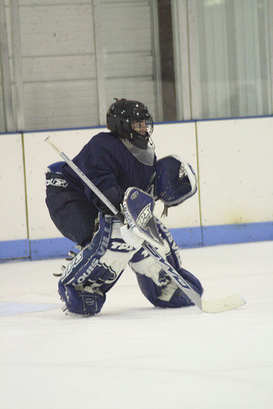 PROFESSIONAL GOALIE DEVELOPMENT

Welcome to year round training with Louis Chabot


OVERTIME RINK
216 Newbury St
​(Route 1 Southbound)
Peabody, MA 01960

My mission is to provide you with Professional instruction.
I look forward to personally working with you so
Now, you can expect results !
Louis Chabot

Ice Surface: Real Ice
Sessions: Private to Small Group Personal Training
Level: Beginners to Elite

Objective of session: Each session will prepare you Mentally
& Physically. When you arrive for your session, you should be
focused and willing to work hard !

All drills will reflect real game situations

When you reserve time with Louis Chabot, you get Louis Chabot. The moment we begin I become your personal goalie coach. I will key my energy on building your confidence in a professional atmosphere.
Each goalie becomes my #1 priority throughout the session. You will leave the session with confidence and a sense of accomplishment.

Beginning with the first session the student will be professionally evaluated. From there I will focus my 38 years of teaching experience to meet the student's most immediate need for improvement. All you need is the will and the desire to improve. I am confident that my high energy, intensity, and passion for coaching will reflect on your success as a goaltender.

My philosophy is to work within the student's style. Each goalie is unique with their own style, stance and ability to play the position. Understanding this as a professional goalie coach is instrumental in the development and success of a goalie. My teaching method encourages the student to make adjustments rather than drastic changes in their game. Teaching the goalie WHEN and HOW to execute each skill at the precise moment. I will maximize each goalie's style to reach their full potential.
HIGHLIGHTS OF A SESSION BASED ON YOUR ABILITY
Stance / Correct Hand Position / Movement in Stance / Footwork Drills Balance & Agility Drills
Explosive Movement / Confined Work in Crease & Net Orientation / T-Pushes /Shuffles
Butterfly / Use of Stick, Glove, Blocker / Poke-Checks / Rebound Control Lateral Movement
Angles & Position / How to read the opposition on a break-away situation / Screens & deflections
Situations in back of the net / Explosive recoveries / Strong emphasis on developing mental toughness
Confidence builders.
For further information call or text: 978 758-2730
e-mail:
chabotshs@comcast.net